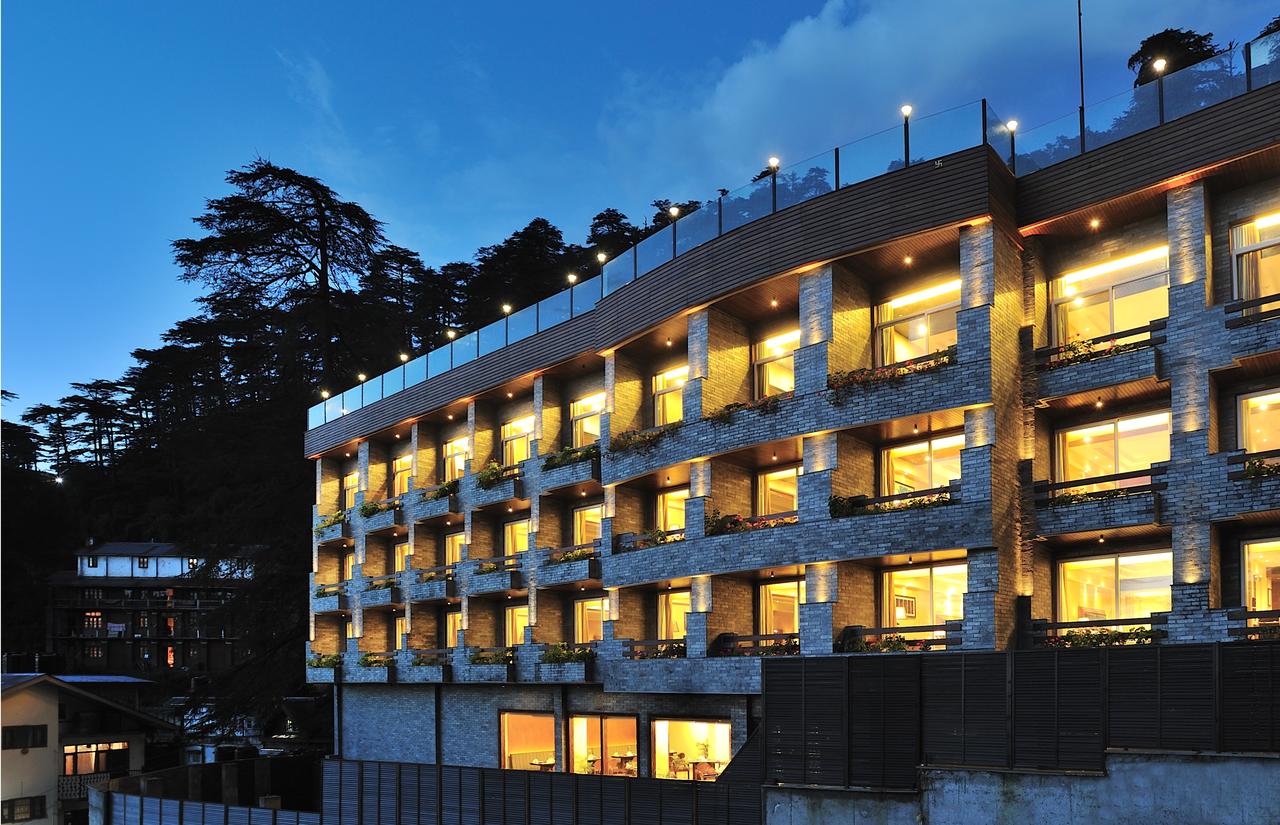 Queen of Hill Stations - Shimla is among the most popular hill stations in India which is known for its snow-capped hill slopes, green pastures, ambiances of deodar, pine, oak trees and Victorian architectures. It seems nature has his own special grace on Himachal Pradesh; that is why Himachal Pradesh is such a beautiful state of India.
Shimla is called the queen of hills because of its matchless beauty. This town is full of forests of pine, rhododendron, and oak. You can enjoy lots of adventurous activities like skating, trekking, fishing, ice skating, and camping. For the summer vacations, it is a good place to visit because the temperature of Shimla is not very high in summer. To explore Shimla, April to August and mid-September to late November is the best time. The panoramic nature and salubrious climate make it a most sought after hill resorts of India where both national, as well as international tourists, come to enjoy pleasant summer and bone-chilling winter.
Kufri Holiday Resort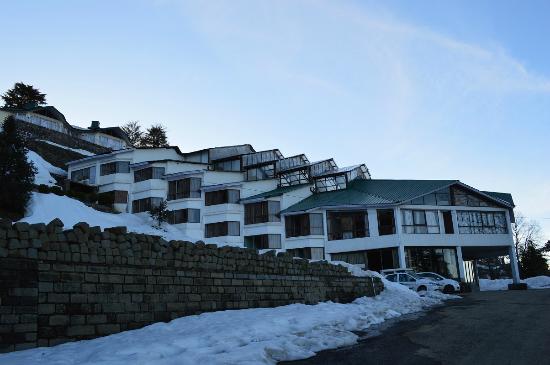 Kufri Holiday resort is spread over the lush green mountainside, with a beautiful backdrop of forests and snow-capped mountains. This beautiful resort is surrounded by the grand views of the Himalayas. The resort also has an exclusive in-house multi-cuisine restaurant and a bar. All rooms are equipped with modern facilities and thus making it one of the best resorts in Shimla.
Whistling Pine Resort
Whistling pine resort is one of the best resorts in Shimla, nestled between the picturesque valleys and lush green landscapes. The resort offers a range of facilities in order to ensure a comfortable stay to all the guests. There are different types of rooms available in the resort, these include Suite room, Super Deluxe, Deluxe room, executive room. The resort offers exclusively designed holiday tour packages for guests.
Toshali Royal View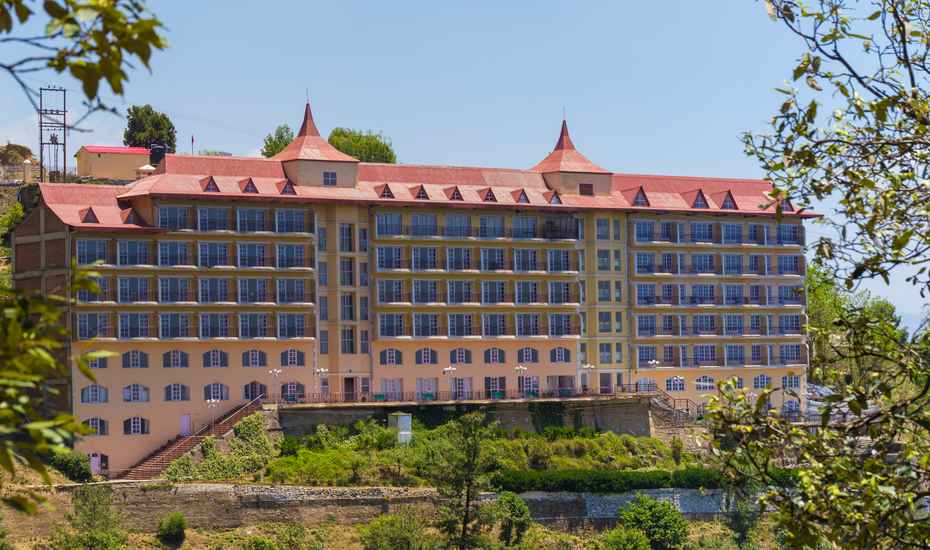 Toshali Royal View Resort is located in Kufri-Chhail road, it is an excellent retreat for all nature lovers. The resort is surrounded with forest decorated with trees like deodar, pine and others. Situated away from the hustle bustle of the city, this is perfect place to experience peace as well as tranquility in the lap of the nature. Accommodations are provided in 77 rooms with all modern amenities complemented by unobstructed panoramic views of the natural valley.
Shilon Resort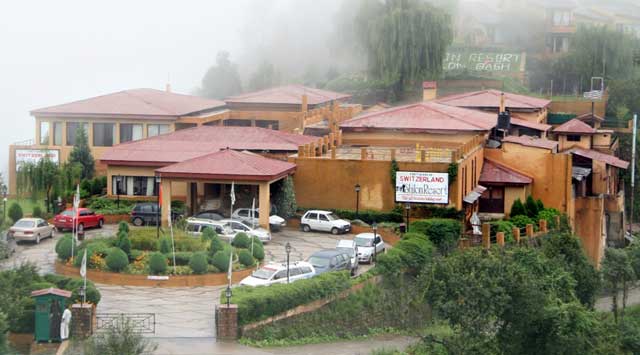 Shilon Resort Shimla, is located at a distance of 24 km from shimla on shimla-Kufri road at 7,200 feet above sea level. It is spread across 40 acres of land and surrounded with breathtaking valley views with the pine forests and snow-clad peaks of splendid mountains. Resort is lined up with beautiful surroundings of apple orchards and various types of trees. Resort offers accommodation in 54 lavish cottages which are categorized as Deluxe Cottages, Duplex Cottages and International Cottages. All rooms are equipped with all modern amenities to offer guests a comfortable stay.
Willow Banks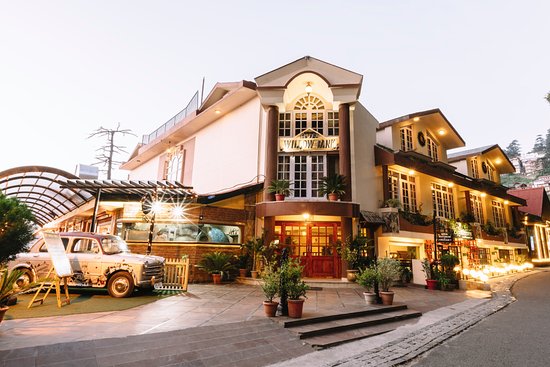 This is one of the top picks by the tourists due to its classic colonial style architecture and setup. It offers some captivating views of Shimla's mountains and valleys. Hotel Willow Banks is centrally located in the town and offers aesthetically decorated rooms, vibrant and soothing ambiance oozing elegance and fine taste. Well spacious rooms, chic furnishing and upgraded upholstery are just a perfect symbiosis that attracts guests to enjoy the amazing view of the valley and mountains from the private balconies of the hotel. The rooms are well decorated and furnished with modern amenities like central heating and wi-fi. Guests are offered massages at the in-house spa at very affordable prices.