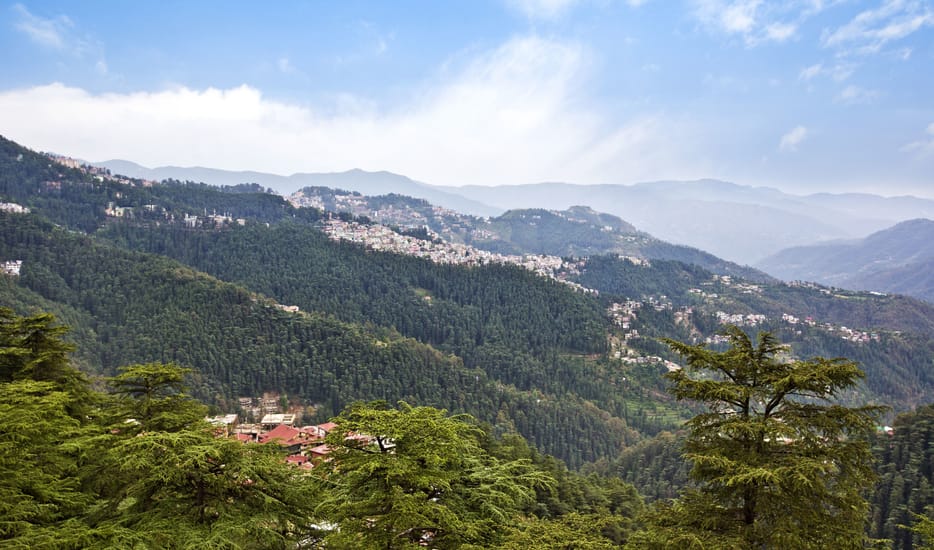 Shimla, Kullu, and Manali are among the most popular travel destination in Himachal Pradesh, India. The picturesque natural beauty, deodar & pine tree forests, meadows of wildflowers, snow-covered Himalayan peaks, apple orchards, and several wonderful spots for adventure and sports create together a wonderful ambiance for vacationers. People around the world come to this exotic hill destination of northern India and explore the amazing blend of nature's beauty.
At the north end of the Kullu valley there is Manali - one of the most beautiful and popular hill stations of the country. Both, Kullu and Manali are very famous among tourists from all over the world for adventure and sports activities along with amazing sightseeing. Shimla, the capital of Himachal Pradesh and a famous hill resort is situated in the northwestern Himalayas. Shimla has a lot to offer to its visitors, you can explore famous Mall Road - packed with shops and eateries, trekking, river rafting and ice skating. Shimla has its own color for visitors blooming spring flowers, waving autumn leaves, summer breeze, snowflakes of winter, all captivate and grabs the heart of visitors. You can enjoy an array of adventure sports like trekking, fishing, golfing, skiing, etc.
.
Kullu and Manali Tour Packages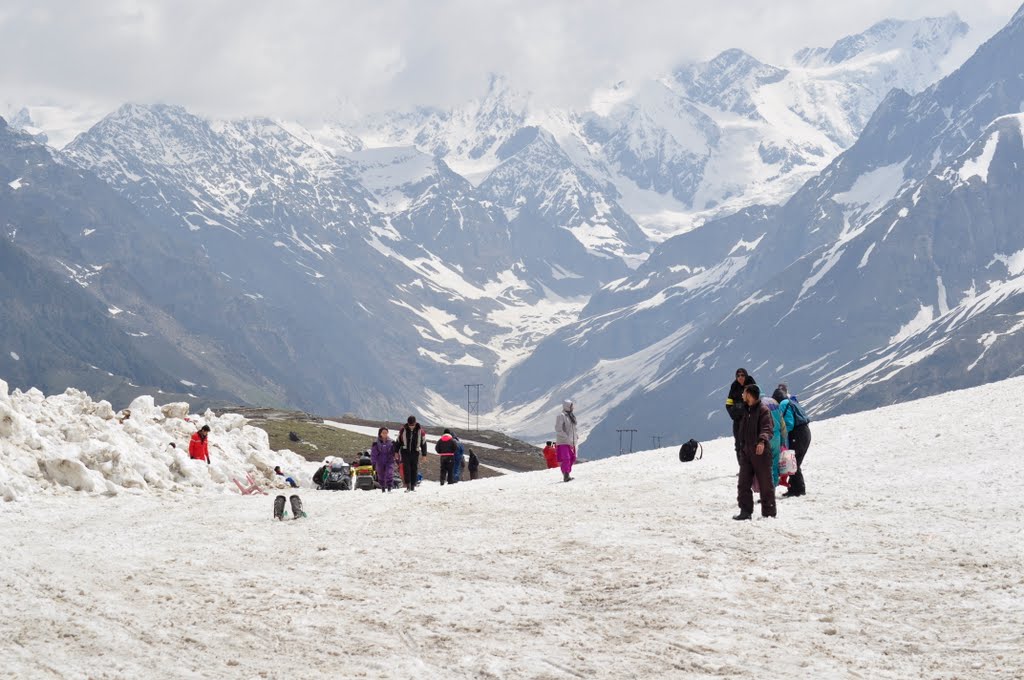 Kullu and Manali are also very popular among tourists, amazing scenic beauty and picturesque landscapes of these hill stations attract thousands of travelers from all around the world. Kullu is one of the loveliest spots in the beautiful Indian state of Himachal Pradesh. It is also known as the "Valley of Gods". Kullu is not only famous for its beauty, valleys, lush green landscapes, but it also gives you wonderful opportunity to see several temples. Fabulous view of pink blossoms, white flowers and rhododendrons make the land a real paradise on earth. On your tour to Kullu valley, you will surely love to visit apple orchards, wooden temples, and enjoy traditional folk music & dance. Kullu and Manali give you an excellent option to enjoy leisure activities like skiing, trekking, and hiking. Hidimba Temple, Vashisht Kund, Rohtang Pass and Tibetan monastery are some of the major tourist attraction in Kullu Manali holiday packages.
Sightseeing Kullu Manali Tour Packages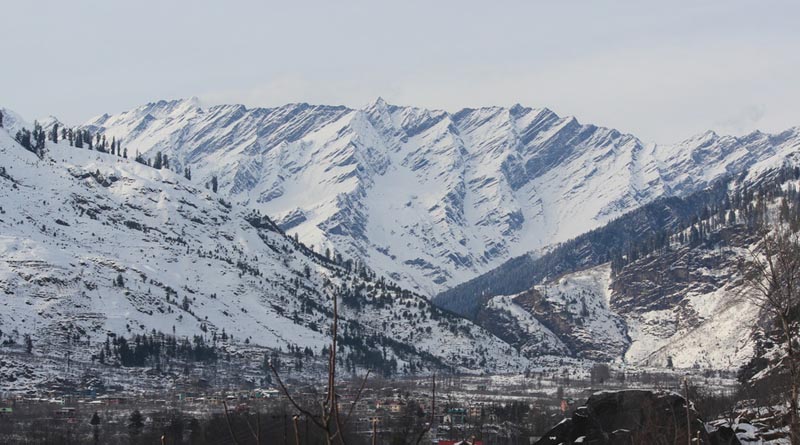 One of the most widely visited tourist centers in Kullu Manali is Solang Valley or Snow Point, which is situated between Solang village and Beas Kund. Winter sports in Solang Valley which are annually conducted in winters attract lots of tourists to this destination. It is one of the favorite destinations for mountaineering and trekking lovers. Wonderful view of sky kissed mountains, peaks and glaciers from Solang Valley fill the visitors with immense pleasure and joy.
Picturesque Solang Valley is situated at the top of Kullu Valley is an excellent spot for enjoying zorbing, skating, parachuting and paragliding. Bijli Mahadev Temple, dedicated to Lord Shiva in Kullu Manali is another major attraction of Manali holiday packages. It gives you chance to enjoy the panoramic view of Kullu and Parvathi valleys.
Gulaba, enclosed in the blanket of snow is another famous place to be explored in Kullu Manali holiday packages. Kullu Manali holiday packages also include a visit to The Great Himalayan National Park, beholding nearly 300 bird species and over 30 species of animals. Here you get a chance to spot some of the rare wild species like snow leopard blue sheep, Himalayan tahr, and Himalayan brown bear. The historic Ragunathji temple which is dedicated to Raghunathji or Lord Rama, built by Raja of Kullu in the year 1651 is a famous pilgrim center explored during Kullu Manali holiday packages. Vashist Spring, Basheshwar Mahadev Temple, Hidimbi Devi Temple and Manali Sanctuary are some other popular places which can be visited on Kullu Manali tour.
Manali Honeymoon Packages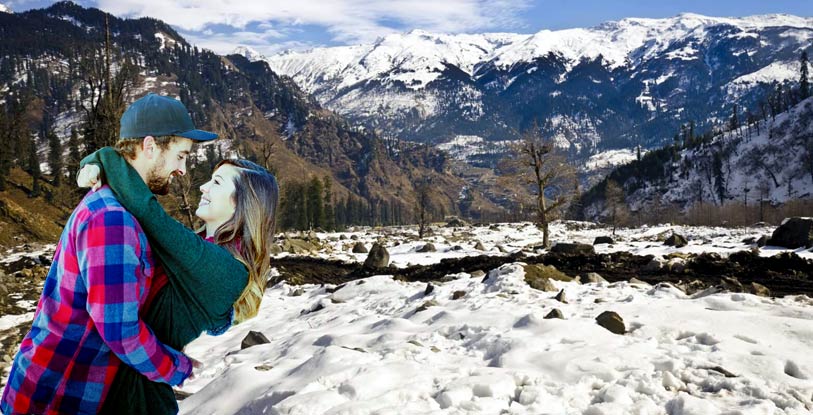 The spellbinding beauty of snow clad mountains of Manali has made it the most sought after travel destination. Newly wedded couples with starry eyes should never miss the opportunity to visit Manali to have a perfectly romantic time amidst the pristine beauty of nature. The delightful ambiance and exceptional scenic beauty of Manali make it a prime honeymoon gateway in India. Snow-covered mountains, lush green trees, meadows of wild flowers, apple orchards, and scenic picnic spots all make this an ideal destination for honeymooners and vacationers. Honeymooner and couples come to this romantic heaven to celebrate their honeymoon holidays. The mesmerizing beauty of grand Himalayas, the twist Beas river and the dense pine wood forests are the major tourist attractions of Manali. The twin hill station of Kullu Manali is bestowed with the nature's most wonderful beauty and owing to this reason people like to avail Kullu Manali Shimla Tours Packages offered by travel agencies and online travel websites.
Manali Adventure Tour Packages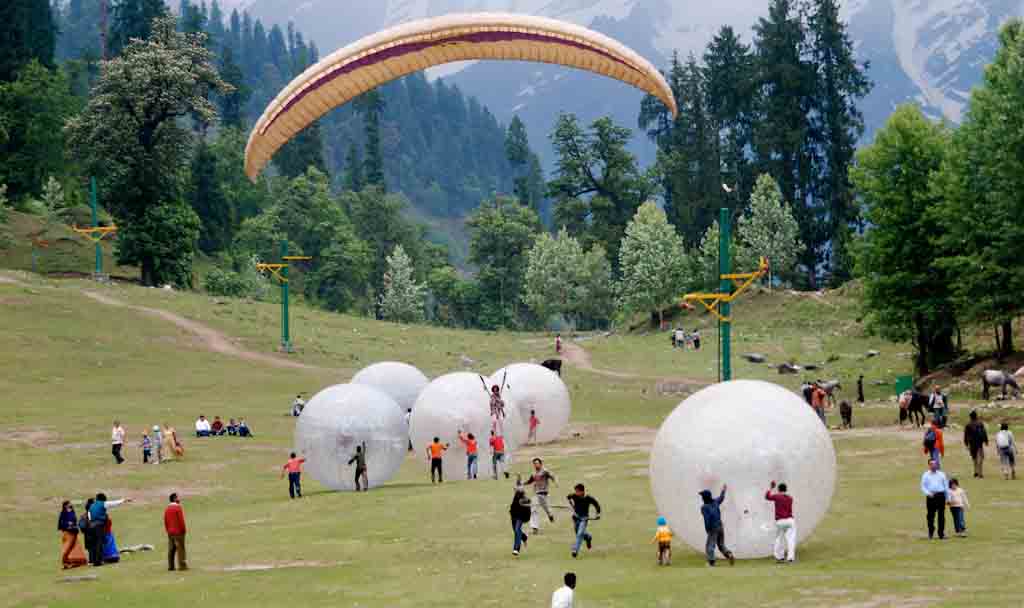 Kullu Manali offers lots of options for adventure and sports activities. You can enjoy some of the world's finest ski slopes which you must experience once in lifetime. Manali, the Switzerland of India, has some of excellent natural slopes for skiing which can be enjoyed in both seasons - winter as well as summer.
There are splashing rivers and rivulets that deserve the attention of tourists for white water rafting or river rafting. There are several agencies in Himachal Pradesh that organize white water rafting and kayaking in River Beas.
Paragliding is also a very popular activity of Himachal tours and travel. Destinations like Shimla, Kullu and Manali are ideal places for enjoying paragliding.
Heliskiing is another thrilling activity that must be experienced in Kullu Manali. In heliskiing a helicopter leaves you a snow caped mountain peaks and from there you just have to zigzag your way downwards. It is really risk-taking and thrilling activities but also a delightful experience as well.
Best Kullu Manali Tour Packages..