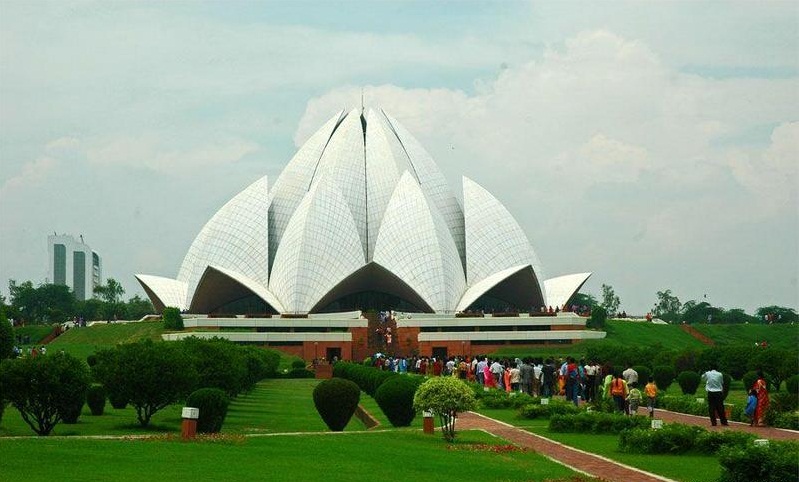 Weekend getaways around Delhi offer a rejuvenating break which is must be required after hectic schedule at work. To break the monotony of city life and to explore fascinating destinations around the city one can head for these kinds of short journeys. Fortunately, New Delhi is located in the region which is surrounded by many places of historical and cultural interest, and some of the hill-stations also. Weekend getaways around Delhi work as a quick breather from the hectic schedules of city life. The national capital city with its wealth of intriguing historic sites, commercial and entertainment avenues are also major tourist destinations. There are plenty of options for recreation both inside and around the city which are ideal weekend tour.
These are some of the most popular weekend getaways from Delhi where you can relax, enjoy and have a nice time for your weekend. Make your pick from the following themes for weekend getaway packages around Delhi and you are all set to have a rocking holiday:
Jaipur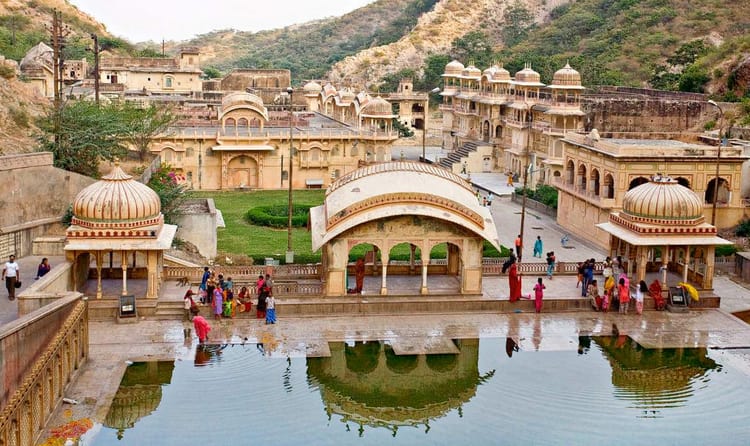 Let's go to Jaipur first, the land of rich history and culture. Only at a distance of 280 km from Delhi, Jaipur is one of the most visited weekend getaways from the NCR. The city is home to two UNESCO World Heritage Sites: the Jantar Mantar and the Amer Fort. The place is also famous for it's Hawa Mahal and the Nahalgarh Fort. It takes roughly 5.5 hours to reach there from Delhi.
Manali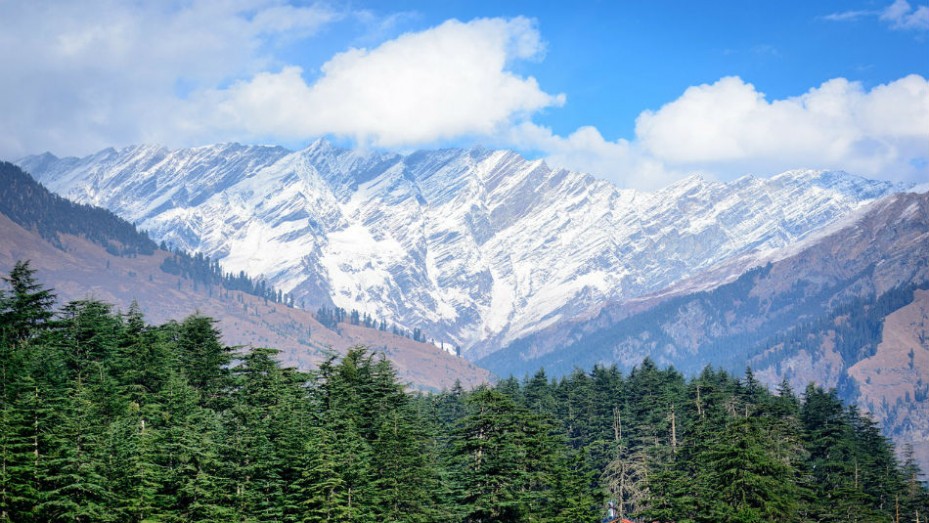 Manali is nested in the mountains of Himachal Pradesh at an altitude of 2050m, it is blessed with lush green forests, white waters of the river Beas passing through the main city of Manali, sprawling meadows carpeted with flowers, and a persistent fragrance of pines and freshness show beauty of nature which makes it one of the favored destinations for nature lovers, families and adventure enthusiasts.
Shimla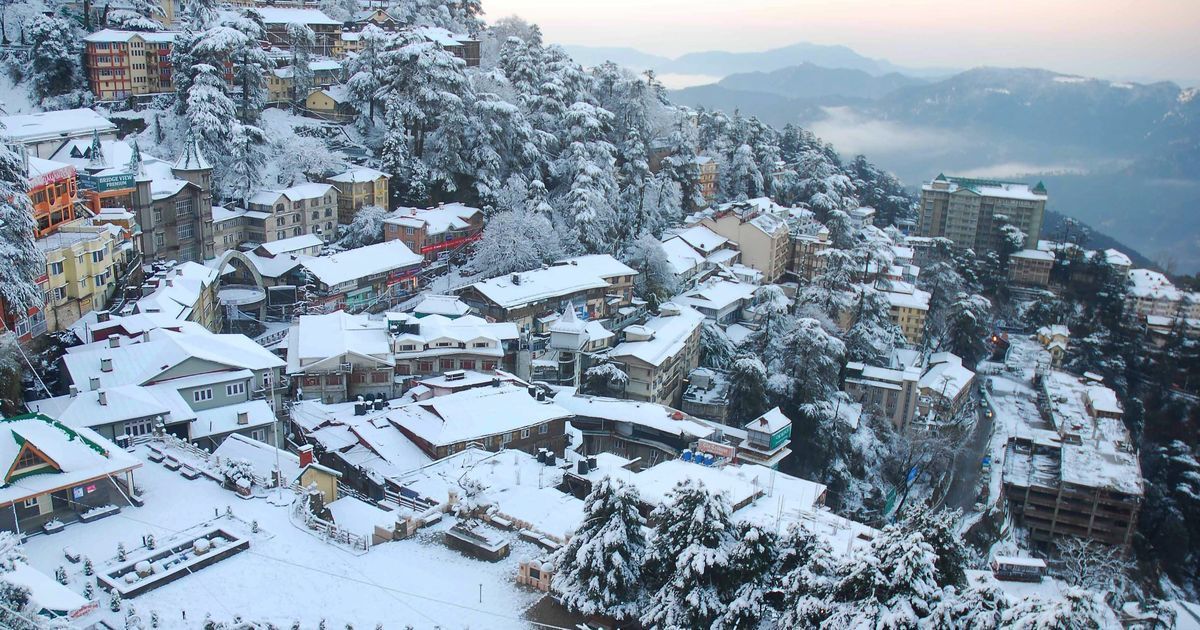 Our next destination is located in the foothills of Himalaya which is an ideal getaway from Delhi. Shimla is an abode of natural beauty where you can enjoy nature's essence in its purest form. You can enjoy the cool air, the tweets of mountain birds and the breathtaking panoramic view of the snow clad Himalaya ranges. This is the perfect weekend getaway from the noise and bustle of the city.
Bharatpur Bird Sanctuary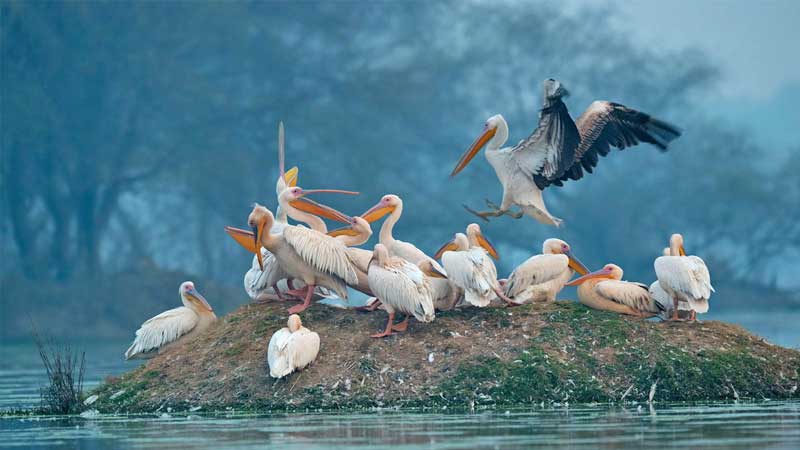 Bharatpur Bird Sanctuary is located at a proximate distance to Delhi and is an ideal location for a weekend break. Escape the rush and pollution-stricken streets to rejuvenate amid nature's bounty at this national park which is also declared a World Heritage Site. The reserve provides the home to various 379 floral species, 50 species of fish, 366 bird species, 13 species of snakes, 7 species of turtles and lot more. The rarest Siberian cranes also arrive here during winters along with several other migratory birds making winters the ideal season to visit the park for a weekend break.
Kasauli
Kasauli is located in the state of Himachal Pradesh that is surrounded by some beautiful scenery. Kasauli offers you to indulge in various wonderful activities and trekking is a favorite among many tourists because the trails in town offer you a chance to see some beautiful places. Kasauli is blessed with numerous beautiful things to see in town and sightseeing here can be a memorable experience. Monkey Point is a great place that is famous for the Hanuman Temple that is located here and one can get some fabulous views of the whole town from this spot.
Lansdowne
You can also visit the Lansdowne state of Uttarakhand, it is only 250 km from Delhi. Lansdowne named after Lord Lansdowne who was viceroy of India during the period of 1888-1894. Surrounded by thick oak and blue pine forests, cool air and natural beauty, Lansdowne is a location worth enjoying for its natural beauty. Lansdowne offers an amazing experience of driving through Blue pine trees on Hill.
Jaisalmer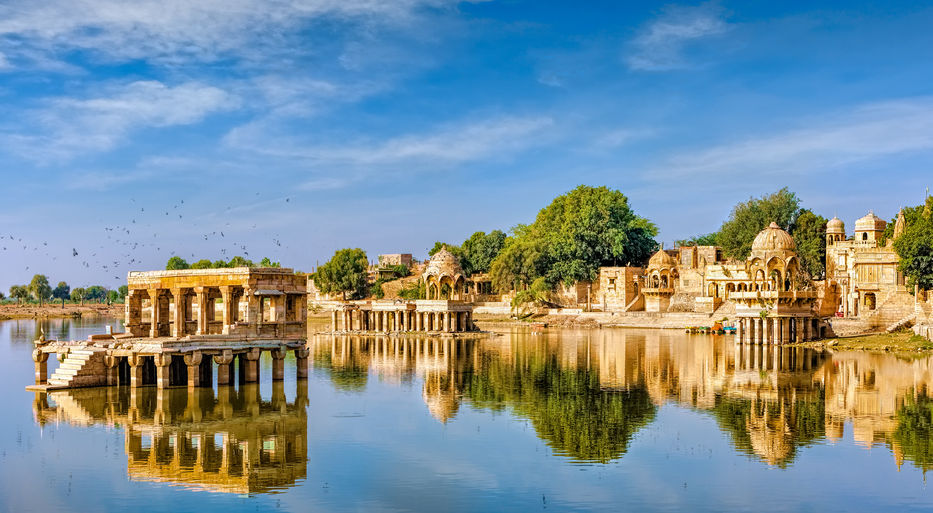 Jaisalmer is one of the most sought-after tourist destinations for tourists. This city in Rajasthan is filled with famous havelis and historical monuments and the famous Jaisalmer Fort. Jaisalmer is also known as "Golden City" of India. It is a beautiful city and it has enchanted tourists from long time from all over the world. This city captivates tourist with forts, thrilling camel safaris, gorgeous temples and captivating havelis.
Chamba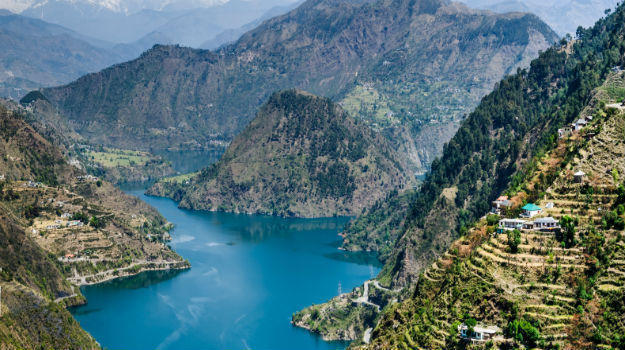 Chamba in Himachal Pradesh is situated on the bank of river Ravi. Chamba is famous for its numerous temples, art, and craft. Chamba is one of the favorite destinations with domestic and foreign nature lovers alike. Trekking is one of the most popular activities for adventure freaks, Chamba stands to be one of the most sought-after tourism activity among those who are fond of camping, trekking and adventure sports. Trekking in Chamba gives adventure lovers an opportunity to closely explore forests, hills, mountains and other varied terrains in the Great Himalayas.
Jim Corbett National Park
The Jim Corbett National Park blessed with a beautiful landscape and diverse flora and fauna and it is located in Uttarakhand. It is one of the most visited tourist destinations as it is located at a distance of only 280 km from Delhi and is a perfect weekend tour option. It is an ideal getaway from the hustle and bustle of city life and experiences the exclusive wildlife and exotic landscape. The tranquil forests just mesmerize you. You can enjoy the beautiful sunrise and sunset here. It is a perfect setting: forest, lush green environment, and diverse wildlife. The Corbett national park also offers a wide range of adventure activities like Rappelling, River crossing, and Rock climbing.
Weekend getaways around Delhi..