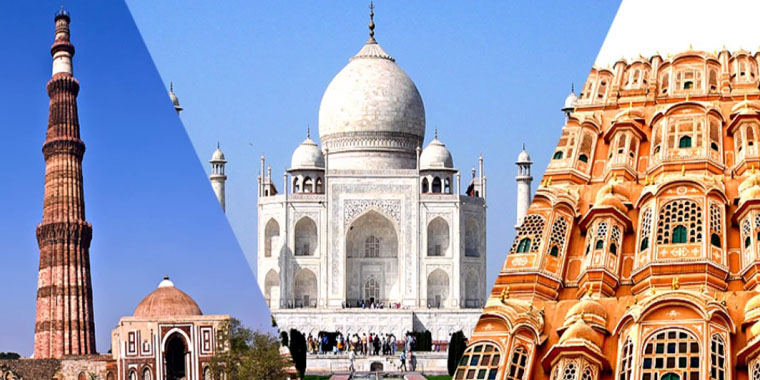 The golden triangle tour of India includes tour of Delhi, Agra and Jaipur. Delhi, the capital of India is where your tour begins. Golden Triangle Tour offers you various historical and cultural places to visit. The Indian golden tour is most preferred tour by history enthusiasts. You can track the entire history of India by taking the golden triangle tour package. If you have desire to visit the attractiveness of India, that is one of the most famous and sought after tourist destinations and want to see the natural beauty of India but you are in dilemma where to go first and about what tour package should be chosen to visit the country in best manner, don't confused as golden triangle tour package is here that is one of the most preferential travel packages of India. It provides you a chance to take the view of the cultural as well as historical attraction. Golden triangle tour package is a mind-blowing answer of all your desires. With this tour package, you can explore many attractions, palaces, historical monuments and so on.
Let us have a look to major tourist attractions of Golden Triangle tour package:
Delhi: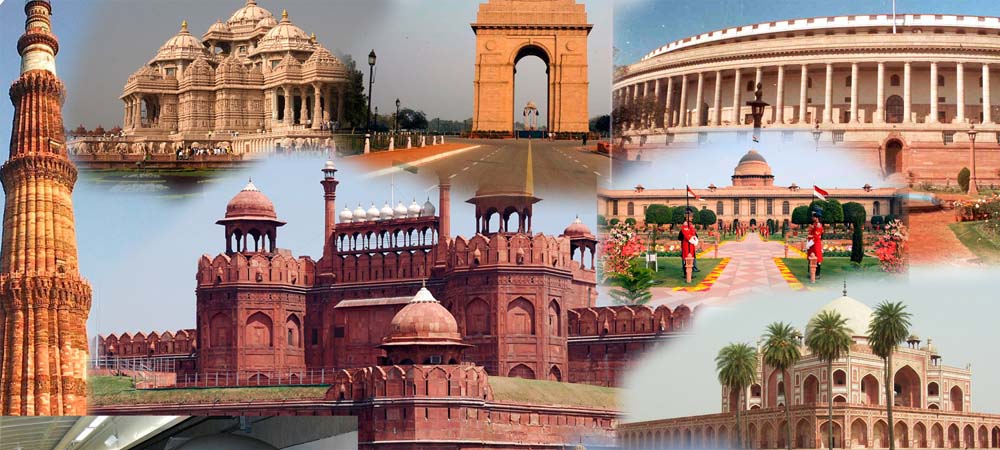 Tour will begin with Capital City of India that is Delhi. Delhi gives you an option to explore many beautiful places such as Red Fort, Jantar-Mantar, India Gate, Qutub Minar, Jama Masjid, Lotus temple, Chandni Chowk and some others. Delhi is also famous for Street food, shopping malls, thrifty shopping places, religious places, theatre, historical monuments and many more places. If you want to see the colors of old markets of Delhi then you must visit to Chandni Chowk where you can purchase things at the least expensive rate conceivable and you can also enjoy the delicious street food.
Agra: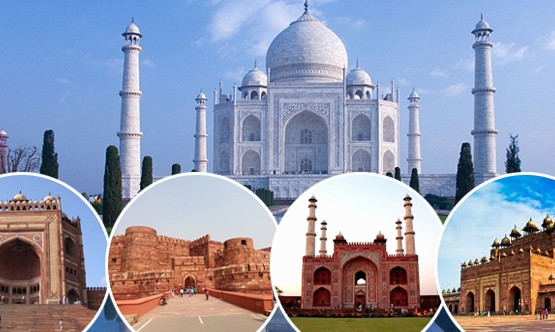 Our next destination is Agra-One of the most beautiful city which shows the glimpse of Mughal era buildings- Taj Mahal which is the monument of Love, Agra Fort, and Fatehpur Sikri. Taj Mahal is one of the Seven Wonders of the World, it is situated on the bank of Yamuna River. The city of Agra is situated beside this wonderful monument, tourist can explore many places like Agra Fort, Fatehpur Sikri, Mehtab Bagh, Sikandra, Itmat-ud-daulah and many others.
Jaipur: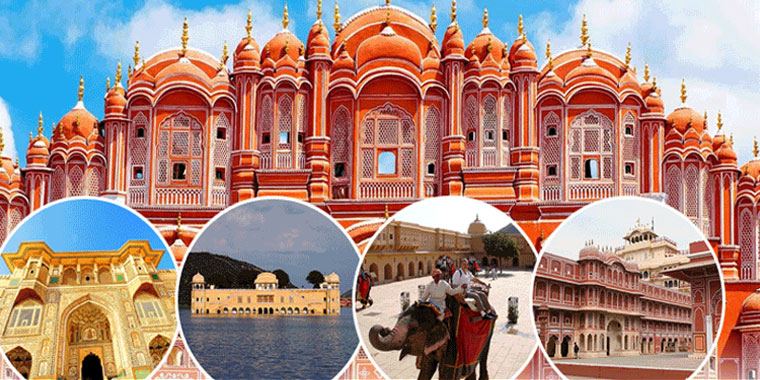 After visiting Agra, you can explore Jaipur which is known as "the pink city of India" because most of the monuments of Jaipur are made of red stone. Jaipur is the capital city of the most preferred tourist region in Rajasthan that is one of the most popular main earning states of India. Here, tourist can explore many places like Amber Fort, Hawa Mahal, City Palace, Jal Mahal, Jantar Mantar and many more.
What are you waiting for???? Just pack up your bag and get ready to explore the beautiful destinations with our Golden Triangle Tour packages.
Golden Triangle Tour Packages..